A Great Future is built on a Glorious Past.
Bank of Baroda (BOB) was established on 20th July 1908 in the princely state of Baroda by the great visionary, Sir Sayajirao Gaekwad III. The founder strongly believed that, " a bank of this nature would prove to be a beneficial agency for lending , transmission and deposit of money and a powerful factor in the development of art, industries and commerce of the state as also of adjoining territories".
Bank of Baroda has 100 years of glorious performance and an uninterrupted profit record, serving generation after generation around the globe.
Our International Operations have a considerable history with our first overseas branch in Mombasa, Kenya established in 1953. Today, on a consolidated basis, we have an international presence in 17 countries with 93 branches and offices which gives us diversity of business and a wide customer reach. We offer a variety of banking services through our international network, which varies from country to country.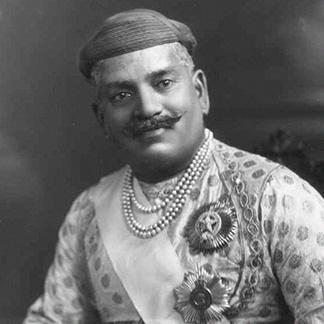 Maharaja Sayajirao Gaekwad III
The founder of Bank of Baroda
The bank was founded by the Maharaja of Baroda, Maharaja Sayajirao Gaekwad III on
20 July 1908. The bank, along with 13 other major commercial banks of India, was
nationalised on 19 July 1969, by the Government of India and has been designated as a
profit-making public sector undertaking (PSU).